Head of UK Real Estate Construction
Marianne Toghill specialises in construction law with particular experience in relation to urban regeneration, major real estate development, data centres, over station developments and corporate occupier headquarters work. Marianne's expertise includes the drafting and negotiating building contracts, consultants appointments and development management agreements.
Marianne has worked on a number of projects including large high profile mixed use and commercial office schemes, residential developments, private hospitals, hotels, and data centres, acting for property developers, funders and occupiers.
Marianne is also regular speaker at client seminars and contributor to industry publications.

Battersea Power Station Development Company on all construction aspects of the 39 acre Battersea Power Station site, including the redevelopment of the listed power station building into a mixed-use office led scheme pre-let to Apple, with construction costs on the first three phases alone over £3 billion
Native Land on the development of a nine building new mixed use quarter at Bankside, London, which includes the re-development of Ludgate House and Sampson House
Helical plc on its major office and residential developments in London, including Creechurch Place, Old Street, Bunhill Row, Barts Square, Farringdon East and Charterhouse
Country Garden, a major Chinese housebuilder, on its first London residential project at Alisa Wharf
JTRE on its first large development in the UK, Triptych Bankside
e-shelter on the construction of the largest data centre development in UK history
Nuveen on the construction of skyscraper 70 St Mary Axe aka the Can of Ham by Mace

News and client work
View all news and client work featuring Marianne Toghill
Construction Insights
Insights and opinions from our International Construction Group on issues and developments affecting the construction industry.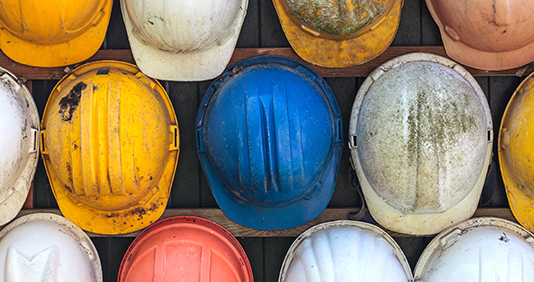 ❯
What are the top 3 tips for making construction and demolition greener?
In the latest video in our Construction Onsites video series, Marianne Toghill talks to Dr Barbara Marino, Strategic Development & Compliance Director Built Environment, of Keltbray to get her top three tips for making construction and demolition greener, the tension between sustainability and economics, ChatGPT and who her heroes are in the industry.
❯
Career and qualifications
St Hugh's College (BA) 1990
Joined Clifford Chance 1993
Admitted as a solicitor in England & Wales 1995
Director in the Construction Group 2006
Head of UK Real Estate Construction 2016
Awards and citations
"Marianne Toghill is an expert and provides market leading insights and advice delivered with high efficiency"
Legal 500, Construction: Non-Contentious 2023
"Marianne is extremely knowledgeable and experienced in agreeing construction contracts and appointments. She's a pleasure to work with and an asset to any project." "She's a really safe pair of hands and gets the job done."
Chambers UK, Construction 2023
Featured in The Lawyer Hot 100 List 2020

Ranked as a Notable Practitioner for Real estate acquisitions
IFLR1000
Ranked by Chambers & Partners UK for Construction: Purchaser 2020
'Very good' lawyer Marianne Toghill is head of the firm's real estate construction group and is especially adept at advising on real estate development work, routinely acting on behalf of purchaser-side clients.
Chambers & Partners UK 2020
The 'trusted and confident' Marianne Toghill heads up the UK real estate construction offering, while Sandy Hall is another key member of the team, with a particular focus on oil and gas, mining and energy projects.
Chambers & Partners UK 2020
'Marianne Toghill is trusted, confident, knowledgeable and responsive'.
Legal 500 UK 2020
Marianne Toghill is highly sought after by clients, who say:'She got to know our business extremely well so knows exactly what we are after' adding: 'It is always an enjoyable experience to work with her'.
Chambers & Partners UK 2019
Marianne Toghill is 'an absolute expert: calm during negotiations, very knowledgeable about the UK development market and ready to assist on new and complicated matters'.
Legal 500 UK 2019
The 'trusted and confident' Marianne Toghill heads up the UK real estate construction offering.
Legal 500 UK 2019
Transactional specialist Marianne Toghill enjoys a strong reputation for her representation of purchaser-side clients. She advises on the construction elements of real estate development projects, including new communities projects and urban regenerations.
Chambers & Partners UK 2018
Marianne Toghill is 'an absolute expert: calm during negotiations, very knowledgeable about the UK development market and ready to assist on new and complicated matters'.
Legal 500 UK 2018
'Absolute expert' Marianne Toghill is leading on construction work for Battersea Power Station Land Company in relation to the redevelopment of Battersea power station, and is also acting for Helical on a mixed-use development at Barts Square.
Legal 500 UK 2017
Real estate development specialist Marianne Toghill has a prominent non-contentious practice that regularly sees her advising on major urban regeneration and new communities projects. One client enthuses: 'She's incredibly intelligent, great at negotiations and manages to combine commercial sense with the legal issues'.
Chambers & Partners UK 2017
Marianne Toghill has a strong non-contentious practice in the urban regeneration and real estate sectors. One client remarks: 'She has a calm, sensible and methodological approach in dealing with contract law and people on the other side'.
Chambers & Partners UK 2016
Marianne Toghill is praised by sources for her knowledge. She acts on non-contentious issues and has significant experience in handling development management agreements and building contracts.
Chambers & Partners UK 2015
'Impressive practitioner' Marianne Toghill is valued by clients for being 'straightforward, approachable and knowledgeable in the sector'. She acted on the Battersea Power Station project.
Chambers & Partners UK 2014
Marianne Toghill wins strong praise from clients, who admire her hands-on manner and commercial understanding. Sources also note that 'it is to her advantage that she works for both contractors and clients and so sees both sides of the coin'.
Chambers & Partners UK 2012