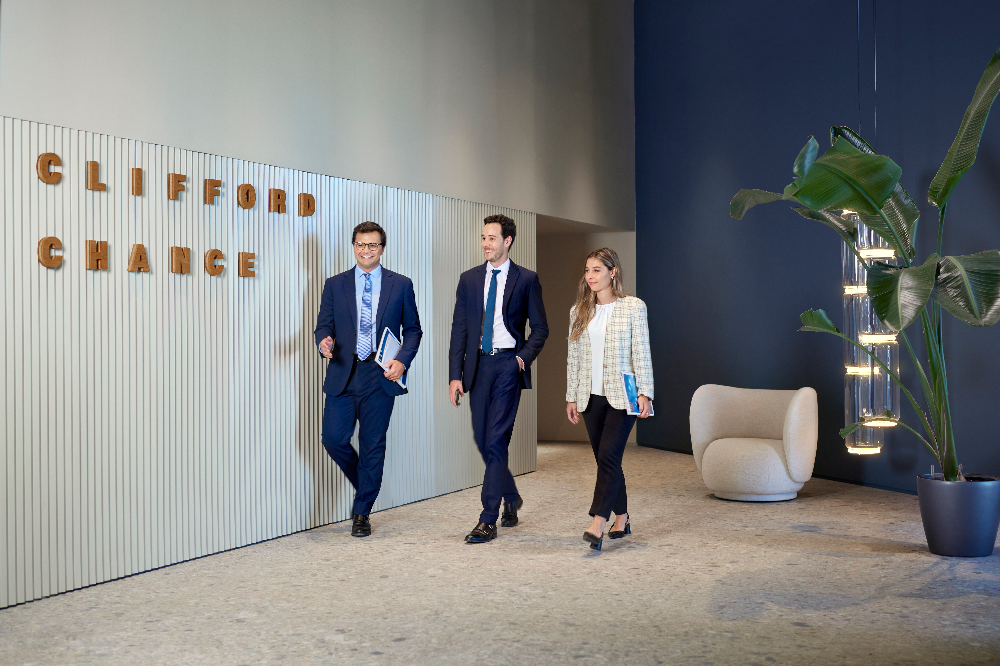 Where bright minds meet
We believe every career at Clifford Chance should be rewarding and stimulating - full of opportunities to learn, thrive, and grow. That's why we're so proud of our inclusive, friendly, and collaborative approach to work. 
You'll find our clients in commercial and industrial sectors, the financial investor community, governments, regulators, trade bodies, and not-for-profit organisations. But no matter who they are or why they've reached out to us, we provide a world-class service every step of the way. And that's possible thanks to the entrepreneurial spirit and conscientious approach to work that you'll find across all our teams. 
Whatever your area of expertise, Clifford Chance is a place where the brightest minds meet.
Visit our careers site